Summer of 2020 will remain present within the memory of most soccer fans. The stadiums remained closed for several weeks. After that closed-door-matches took place – without the audience being able to cheer for their team. The reason for those drastic measures was the new COVID 19 virus and the potential risk of spreading infection through mass gatherings. The soccer stadium is a very special place. It stands for ecstasy, celebrating together, rooting for your team and very big emotions. Wherever people come together it is also about creature comforts. Not only do people enjoy a good Hot Dog when live in the stadium, but also a fresh, cold beer. To allow soccer fans to continue enjoying their favorite stadium during COVID times, Rothaus Brewery collaborated with SC Freiburg. Rothaus and SC Freiburg: mini kegs for stadium beer for home! Rothaus and SC Freiburg: mini kegs for stadium beer for home!
Rothaus and SC Freiburg: a partnership at eye level with Envases!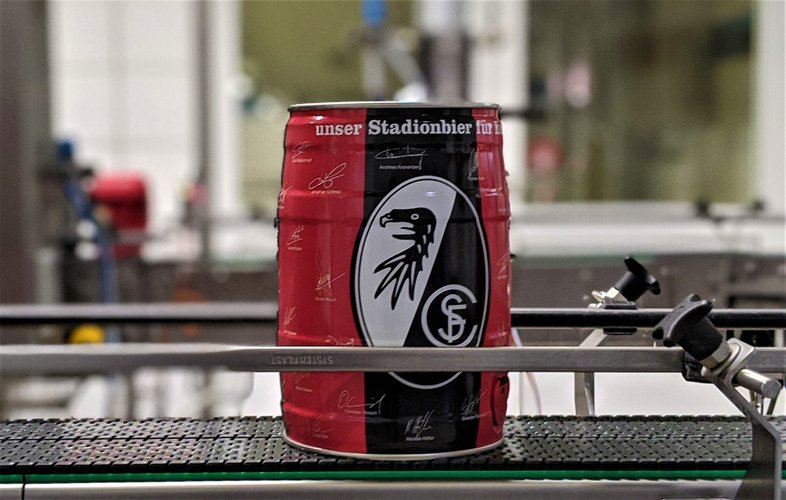 "There is no doubt that the idea for the stadium beer for home was triggered by the changes for soccer matches due to COVID 19" explains Mark Knödler, head of purchasing at State Brewery Rothaus AG. "Nevertheless, we were very pleased by the success of this campaign. Within a few weeks all our dealers within the Freiburg area were almost sold out." The party keg is not a new type of container for Rothaus. It had been a part of their assortment since forever. Moreover, the brewery was able to continually issue limited editions in cooperation with various companies.  The promotion in collaboration with SC Rothaus, however, was of special success. This was obviously due to soccer itself, the loyalty of the SC Freiburg fans and the possibility to enjoy an ice cold stadium beer while watching soccer at home with friends. Soccer and beer simply belong together.
"It is a pleasure to work with Envases Öhringen", says Knödler. "Every single delivery was on time. The quality requirements of Envases match perfectly with our standards. Asepsis before filling is extremely important to us. Envases guarantees this by elaborated, standardized testing procedures and therefore offers us additional security. This is essential within the food and beverage industry nowadays." In the rare case there occures a problem, however, Envases reacts right away and immediately reaches out to the quality manager on duty. In this manner all issues had been resolved in no time and to the fullest satisfaction of everybody involved. Special attention is being paid to flexibility. Therefore even smaller campaigns can be realized easily by reducing minimum order numbers and making propositions for creative solutions.
Marketing with mini kegs: Rothaus and Envases know how it works!
The design of all Rothaus party kegs is developed in-house by the company's marketing department. Envases adapts the layouts for party keg measurements and takes care of impeccable printing. This way the whole surface of the 5-litred keg becomes advertising space – a dream come true for every marketeer.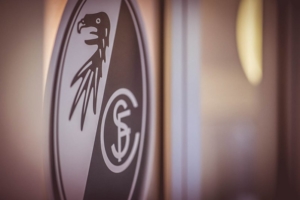 Which other container offers that many design options? For the stadium beer the logos of both partners, Rothaus and SC Freiburg, are on bright display. The fans like it and the success proves the concept of the brewery right. Who knows, the successful campaign might even be continued.
Despite the rapid sales and the common excitement, Knödler does not believe in the 5-litred keg as an exclusive solution. It is still quite big for at home consumption and people tend to use bottles when they're having an after-work beer with just their family. The party keg is perfect for larger gatherings, otherwise the feeling of enjoying some draft beer is simply not the same. But nobody knows for how much longer a visit at your local pub or a trip to the stadium will be out of question due to corona. Therefore, the mini keg for home is the ideal alternative for enjoying draft beer with some friends or smaller gatherings. According to Knödler Envases should continue doing what they're doing: being a reliable partner for their clients. Who knows how much more popular the 5-litre-keg might become– with or without corona.
Picture: Brauerei Rothaus