Influencer marketing has long been widespread in many industries, but this form of marketing is still rarely used for beer. Influencer marketing is about distributing products and content to a suitable target group on the social web via certain opinion leaders and multipliers. Influencers are particularly influential people in social media. These include bloggers, celebrities, experts and journalists. Thanks to their reach, reputation or expert status, they appeal to many people with credible messages and therefore ensure that the advertised product is perceived positively.
"Mareike Hasenbeck emphasizes that "in our time, attention is considered the most valuable commodity." She has been running the feinerhopfen.com portal, one of Germany's most successful beer blogs, for almost ten years. The 36-year-old is not only a qualified beer sommelière, but also a "Certified Member of the Institute of the Masters of Beer" and sits on the expert juries of international beer competitions. She also writes articles, commentaries and columns for Meininger's CRAFT magazine for beer culture and was named best beer journalist in the German-speaking world at the "Beerkeeper Awards" for her journalistic work.
"Social media has a lot of impact"
As a professional blogger, she knows from her own experience that there is still a lot of room for improvement, especially when it comes to influencer marketing with beer: "Most breweries don't seem to be aware of the power of social media yet. As a result, their customer potential continues to move only around the church tower. Many also don't understand that a crate of beer as a "thank you" is not enough for professional bloggers or influencers who make a living from this business, but that they also have to pay a fee."
In its market report (issue 7/2020), the beverage magazine "GetränkeZeitung" also came to the conclusion that there are hardly any really well-implemented influencer marketing concepts among the 7,000 or so German beer brands. Yet influencers in particular can help position beer as a contemporary lifestyle beverage and tap into younger target groups. Beer blogger Mareike Hasenbeck explains why it is worthwhile for breweries to focus on contemporary channels and digital content and gives seven tips for successful influencer marketing with beer.
7 tips for successful influencer marketing with beer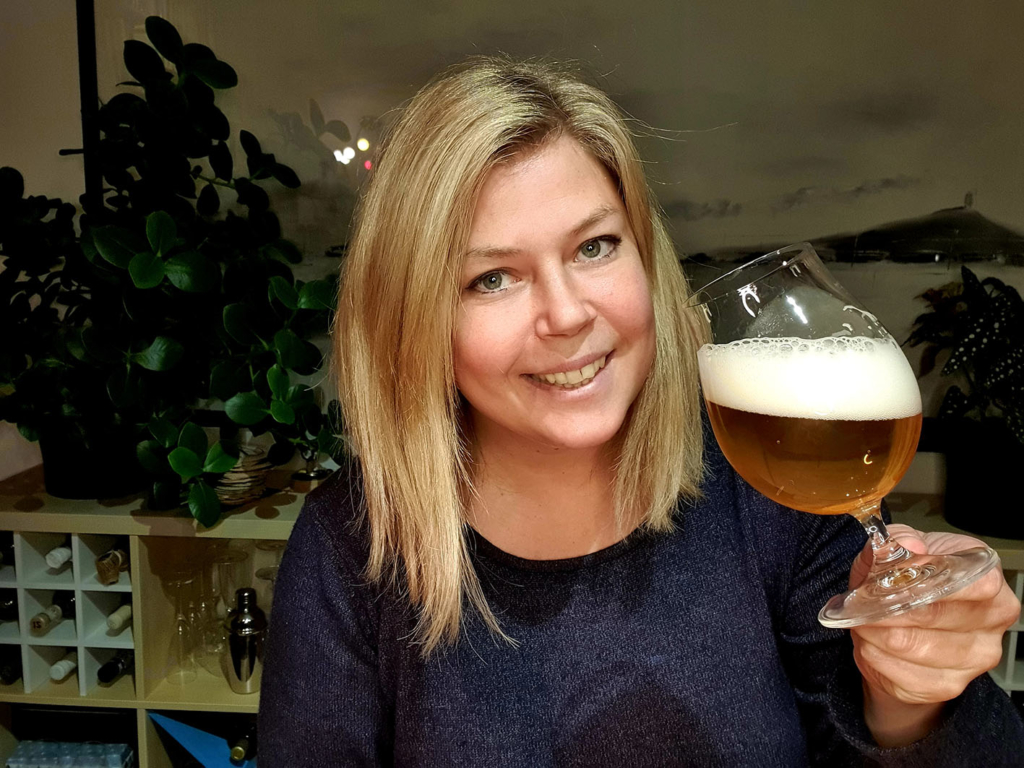 1. Develop a creative campagne
With the help of bloggers and influencers, attention, virality, and awareness of the brewery and the brand can be significantly increased via online platforms. According to Mareike Hasenbeck, there is still a lot of potential in this: "There are now enough ideas and opportunities for clever online campaigns. But there is often a lack of creativity in the beer industry." It's quite different with U.S. craft brewers. The American craft beer scene only became big through social media in the first place. In this country, too, small craft breweries in particular are way out in front with exemplary presences. But there are also positive examples among the big players: in 2018, for example, Veltins attracted a lot of attention to its Veltins V+ product with a summer campaign featuring 50 influencers. The special highlight: the cross-media approach! The influencers placed V+ on their social media channels. At the same time, the peel-off V+ bottle labels featured hip news about the influencers, together with sweepstakes codes. This created an entire story around the product – a best practice example of successful influencer marketing with beer!
Almost all age groups use online channels
2. Use all channels
Conventional forms of advertising are no longer enough. The beer industry is changing and needs new ideas when it comes to advertising. According to current studies, such as the ARD/ZDF Online Study 2021, young people in particular spend several hours a day on TikTok or Instagram. But what is often forgotten: Older target groups are also increasingly on social media. Among them, Facebook is the most popular channel. "What should be clear, however, is that social media, with its new formats and channels, is having a huge impact on a wide variety of target groups," explains Mareike Hasenbeck. "So it would be ideal for a brewery to play on every channel in order to appeal to every age group."
3. Address younger target groups!
Beer sales have been falling for years, and the industry is literally losing customers. Young consumers in particular, who are needed as new customers in a shrinking beer market, perceive beer as completely unsexy. "Creative social media campaigns can help counter this unattractiveness," Mareike Hasenbeck is convinced. "After all, the young target groups who like to be inspired by brands and products cavort in the social networks." This was most recently confirmed by the Social Media Atlas 2021, a study conducted by the consultancy firm Faktenkontor and the market researcher Toluna in cooperation with the IMWF Institute for Management and Economic Research 2021. The influence on the consumption decisions of consumers between the ages of 20 and 29 is particularly great. 52 percent of Internet users in this age group have already followed recommendations from Youtubers when making purchases. Instagrammers are close behind with 50 percent. Bloggers (42 percent) and other influencers (44 percent) also have a major influence on the purchasing decisions of online users in their 20s.
"
Good bloggers have authenticity and know-how

"

4. Deal responsibly with the subject of alcohol!

Since beer is an alcoholic beverage, the topic must be marketed responsibly and to a high standard of quality. After all, not only the platforms themselves, but also many consumers are critical of advertising with alcoholic products. It is therefore all the more important that the influencer handles the topic responsibly and professionally and, at best, already has experience with marketing such a product. It is also very important that the influencer's main target group is already of age. This should definitely be researched beforehand. The German Advertising Council has drawn up some rules of conduct on commercial communication for alcoholic beverages. These must, of course, also be observed in the presentation in social media. When staging the beer, the focus should therefore always be on the responsible use of the product.

5. Choose influencers carefully!
"As in any industry, there are many pretenders and people in beer who have little idea about the industry and the product," Mareike Hasenbeck knows. At best, breweries should take a close look at the profiles of influencers. This is the only way to check whether a potential partner also brings a bit of know-how to the table. In addition, one should get an overview of the real followers. "For a few euros, it is now possible to buy thousands of profiles to artificially increase the market value," warns the expert. In addition, beer bloggers or influencers are not comparable with fashion or lifestyle bloggers. Because these often have followers in the six-figure range and earn a pile of money with each photo or post. "For me, the most important attributes of a blogger are authenticity, know-how and network," emphasizes Mareike Hasenbeck. "For me as a journalist, independence and transparency are also decisive factors."
A long-term investment in influencer marketing with beer
6. Marke sure your presentation is legitimate!
"It's important to me that I take an attractive photo, taste the beer objectively as a beer sommelière and sensory expert as well as a "Certified Member of the Institute of the Masters of Beer" and comment briefly and succinctly," says Mareike Hasenbeck, describing her approach as a beer blogger. Should a product ever be faulty, which does happen, she usually doesn't post it on her platforms. "It's not part of my intention to badmouth a beer. Because that could lead to serious sales problems, especially for young craft breweries," she emphasizes. If it is a paid cooperation, Mareike Hasenbeck marks the post as a promotion, as legally required.
7. Develop a long-term content strategy!
"It's no use at all to publish a picture on social media only once a week without proper hashtags and, at best, to spread false information through ignorance," explains Mareike Hasenbeck. After all, "Image is created through competence." It is therefore too short-sighted, she says, if breweries simply employ young employees in this area who have learned to handle a computer and are active in social media as users, but who have hardly any experience in connection with marketing, product presentation or interaction. "It is important to work out a positioning and content concept with influencers or bloggers that ensures continuous penetration on the platforms. It's not enough to post a photo every few months. After all, the same applies here: "One mosquito does not make a summer."