Each one of us knows how it feels to look at supermarket shelves filled with tons and tons of products that seem all interchangeable. The question that every Marketing expert asks himself in this moment is: how can I differentiate my product from the rest of them? What are my USP's? And how can I explain them in the most comprehensible and convincing way to my customers? We at Envases have clear answer to these questions. That is because we are not only a product manufacturer. We offer individual solutions to our customers instead. A front row figure in this is Michael Tischler, our Art Director, project manager and deputy Head of Marketing. He shows our customers how to use the Envases party kegs as ideal advertising vehicles for their brands. The 5-liter-keg as advertising vehicle: solution provider versus product manufacturer.
The 5-liter-keg as advertising vehicle: full service around the product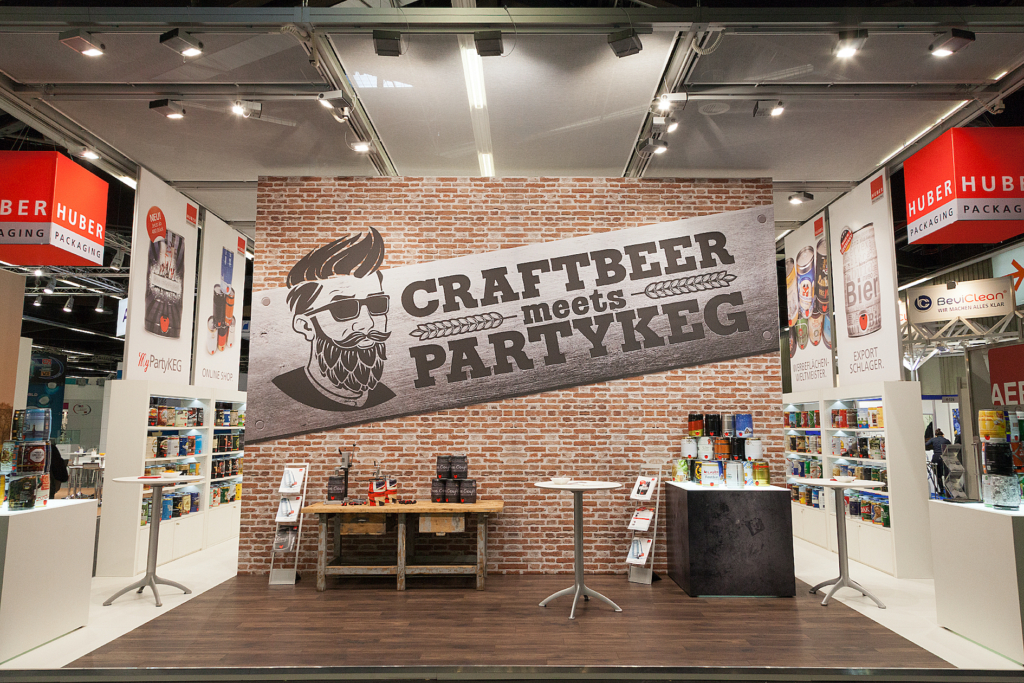 A keg is a keg is a keg. Isn't it? Of course, there are other manufacturers for 5-liter-kegs besides Envases. For us as market leaders it comes without saying that we produce and deliver kegs of highest quality. It is not for nothing that the largest brewing companies rely on our safety standards, dependability and product quality. But Envases is even more than that. It is about added value. In the end the customer does not buy a certain product, he is actually looking for a certain use. You want a solution and that is exactly what makes a company less interchangeable. Therefore, we have developed a 3D-Mockup-Tool on our website that each and every customer can use – free of charge. It creates a pre-layout of the desired keg design. Upon request we also provide photo-realistic 3D-front view.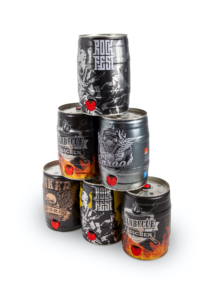 One of the main arguments for a party keg is the size of the advertising space that comes with it. Branding and outstanding design can be emphasized particularly well thanks to that. Via our free tool every brewery can easily look at and compare different designs. In case a customer does not have an advertising agency or in-house solutions for the keg design, Envases offers support in graphic design when needed. Same goes for the party keg as advertising medium. We have some large companies amongst our customers that want to make their own customers happy with branded 5-lier-kegs. For that matter, Envases offers upscale designs to illustrate all the possibilities that come with mini kegs – just for inspiration as well as implementation service.
Michael Tischler – a marketing-allrounder!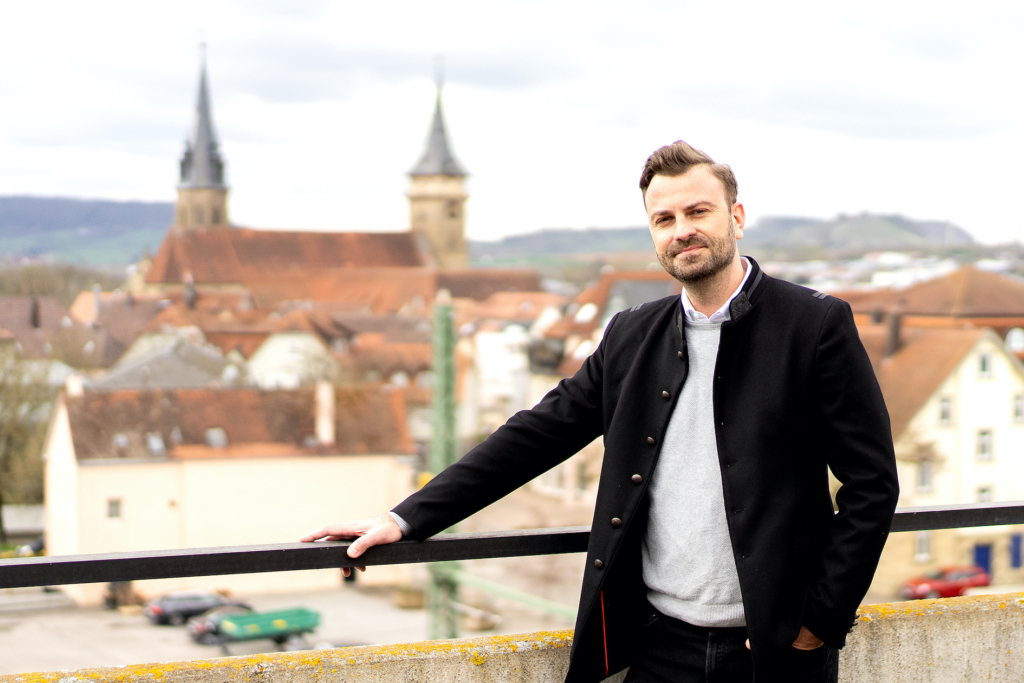 Michael Tischler is the name of the guy that makes layout proposals for keg design possible. Thanks to his multimedia and communications degree he has profound knowledge in terms of graphic design as well as print and web design, photography and videography. Since more than 10 years now, Michael Tischler is responsible for our in-house marketing, layout and design. This refers to all in-house advertising media, but also tradeshow stands and much more. With his design proposals he does not only please our customers, he also actively supports his colleagues in Sales. Many times, these creative design examples make it much easier for them to convince their customers. If a customer asks for photos or videos from the production line, Michael Tischler can help them out in a professional way. His aesthetic instinct, creative skills and technical know-how make him a true all-rounder.
"I put a lot of heart, soul and effort into my job in the BEVERAGE department. Not only am I a passionate beer fan, I can also put all my creativity into this job. To me, my profession means continuous learning, improvement and thinking outside the box. There is no standstill for me. Which is why I like to combine my interest in digital activities, my technical know-how and my graphical skills. It is fun to demonstrate all the fantastic possibilities of our mini kegs to our customers."
Creating true added value for the customer by providing solutions!
We don't think in categories like product or price, but effort and value instead. This product is embedded with a variety of different services that Envases offers. Some of these are comprehensive consulting, a great deal of individual customization and maximum reliability. To top it off, we offer professional layout proposals and design options. Envases wants to prove that a party keg is a very attractive form of packaging. It can stage a brand prominently and create lots of attention in a retail store. And who wouldn't want to make use of that during these times?