Declining sales, outdated technical equipment, decades of innovation backlog – all of that didn't scare Michael Hollmann away when he signed the purchase contract for the private brewery Bolten in Korschenbroich close to Mönchengladbach. The brewery had gotten a bit long in the tooth, but Michael Hollmann was still able to see the huge potential of this "nice small brand with a long tradition", that had become a bit "dusted, but not damaged". In fact, Bolten is said to be the oldest alt beer brewery of the world, brewing alt since 1266! Hollmann's passion for beer has been ignited over 20 years ago: during his semester break the law student was working at Astra in Hamburg and later he even opened his own little pub in Kiel. After he finished college, Hollmann had a great career working for numerous big companies: from sales at Bavaria St. Pauli Brewery, executive management of the Hannen-Brewery to a top position at Brau- und Brunnen AG.
CEO of private brewery Bolten likes to "keep it real"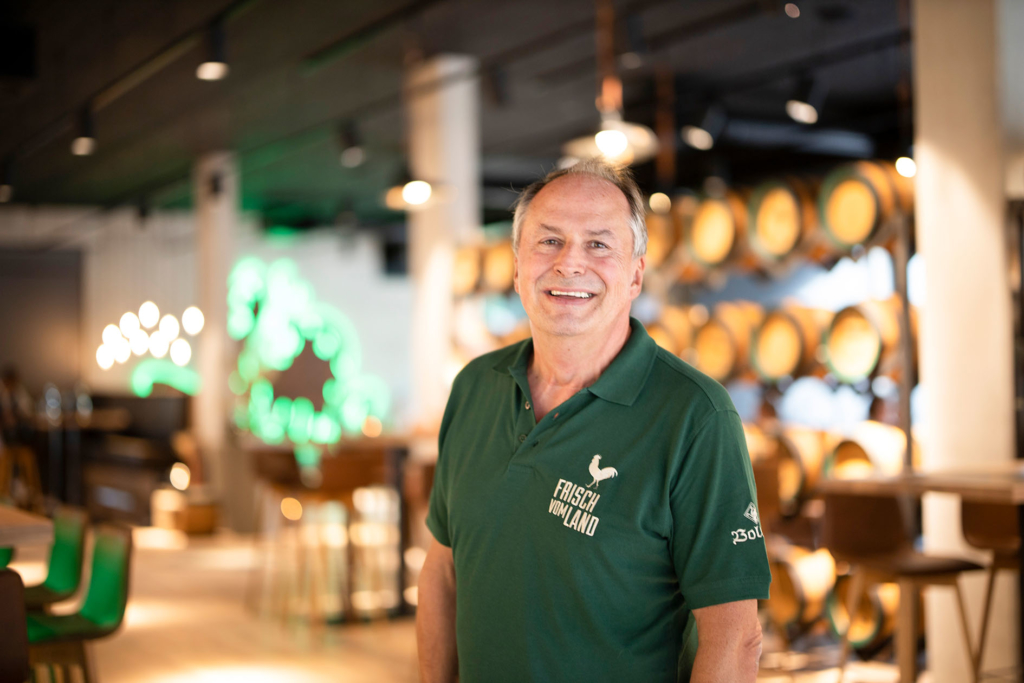 From being chairman at Germany's biggest beverage company of the time to steering a small, languishing brewery in the countryside – it is fair to call this a jump into the deep end. But it was an intended and very well thought through one because Hollmann is a businessman from head to toe. However, so he says himself, he likes to keep it real and down to earth. This attitude makes him only more approachable and popular, within his company as well as with his local folks in general. "It is very important to me to be truly convinced that an idea is going to work in order to actually go ahead and do it." It was with this mindset that he started restructuring the Private Brewery Bolten. End of 2006 he was able to win over beer connoisseur Paul Bösken-Diebels as co-owner. That is how they set the course for a promising future business development. Their success proves them right: Bolten is one of the three biggest alt beer brands out there. They started with 4 employees. In the meantime, the team counts 70 people. The yearly output has increased from 5000 hectoliters to 100.000 hectoliters (before COVID). Furthermore, the alt beer from the idyllic little village in the Lower Rhine region is being sold in big stadiums like Borussia-Park.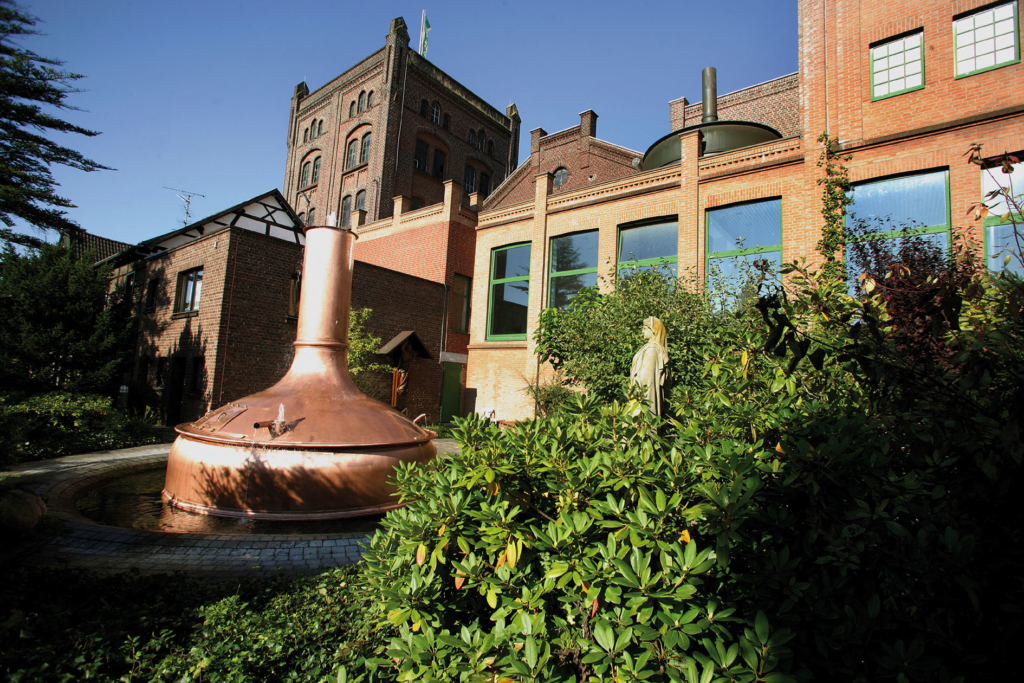 Bolten became partner of the stadium in 2010 and official alt beer supplier of Borussia Mönchengladbach. The "Eleven Foals" are Hollmann's other passion besides beer. As a member of the supervisory board, he has been holding an important role with the soccer club since several years. Bolten beer and Borussia – that those two belong together becomes visible within the double-design of the MiniKeg. The logo of the "world's oldest alt beer brewery" is shown on one side of the keg, on the other side one can read the headline "world's oldest team of Eleven Foals". A perfect match, that is very popular with soccer fans as well as alt beer lovers!
MiniKegs for anniversaries, birthdays, – and beer gardens!
Using the MiniKeg in a creative way as marketing vehicle, is one of the secrets of Bolten Brewery's boss anyways. "It is very easy for us to fill smaller amounts and we like to make use of that for anniversaries or birthday parties. Individually designed party kegs as customer giveaways at company jubilees or milestone birthdays – they always are crowd pleasers!" Even at the very own beer garden of the brewery the staff would put a 5-liter-keg filled with Bolten beer directly on the table – if that is what the guests want. "Tapping your own beer is a lot of fun, promotes a sense of community and is simply a great gadget for a beer garden", comments Hollmann. Which is why he does not only rely on MiniKegs for retail sales, but also for Bolten's beer garden.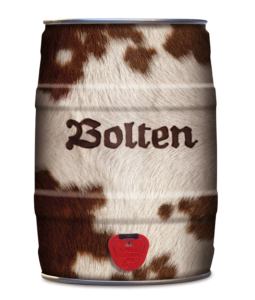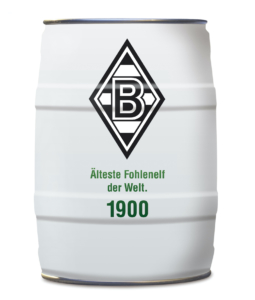 Just like the MiniKeg by Envases, the clip lock bottle is another "modern and very popular container". Its launch has significantly increased sales figures for Bolten beer. With the slogan "fresh from the countryside", the brewery sells Bolten's alt beer and other beer specialties like Bolten's Ur-Alt, Bolten's Landbier, Bolten's Helles, Bolten's Ur-Weizen and Bolten's Malt – many of them in clip lock bottles. Admittedly bottled beer and party kegs couldn't compensate the drop in sales for draft beer during this past year. Covid hit private brewery Bolten hard since the company's sales consist of one third in draft beer and they own several gastronomic businesses: "During the past seven months we didn't fill more than three hectoliters in kegs", states Hollmann. By end of May sales for draft beer had dropped by 97 percent!
Nevertheless, brewery leader Michael Hollmann stays optimistic: "I am convinced that we will be able to pick up the promising pace from before the pandemic." He will get all the help from his passionate team, that believes wholeheartedly in the brand. And thanks to the regional patriotism of the Bolten Brewery, it can rely heavily on the support of their local people. Furthermore, a full-blooded businessman like Michael Hollmann has tons of creative ideas for the future of his brewery in his pocket…